Work from Home Dream VS. Reality
Posted by Emily Otto on Monday, April 20, 2020 at 2:21 PM
By Emily Otto / April 20, 2020
Comment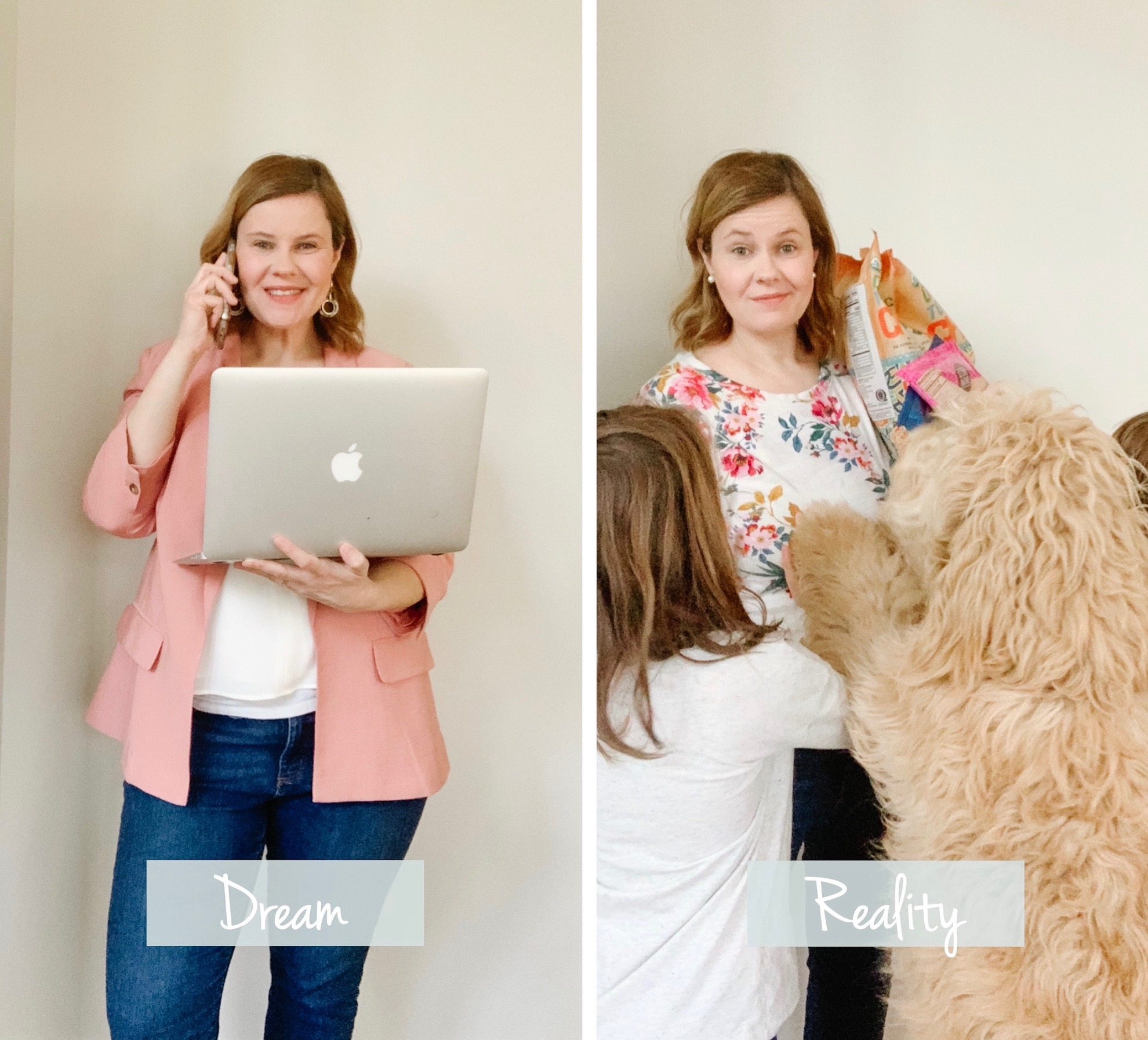 Working from home is great in a lot of ways, but it also can be challenging. I try to be like the put together, professional woman on the left, but the reality is these days more often than not my life looks more like the mom, referee, educator, giver of snacks all.day.long on the right. ⁠
⁠
I'm wondering if you can relate? ⁠
⁠
While my goal is to be a source of optimism and a cheerleader for making the best of things, I also wanted to let you know that it's ok not to be ok sometimes. I need that reminder and maybe you do too. ⠀⁠
⁠
⁠Whether you are working from home, still going to your workplace, have kids in the home or not, we are all experiencing a range of emotions.
I hope this light-hearted comparison gives you a chuckle and highlights the fact that we are all in this together and not always as put together as we look on social media.
⁠A few of the things that are helping me keep a good attitude include getting dressed in real clothes every day, getting outdoors and soaking in some sun, eating healthy most of the time (don't worry, including treats in there too) and video chatting with friends and colleagues daily. ⁠
Whatever brings you a little joy in your life, I hope you find some time for it today. I would also love to know some of your go-to ways of keeping a positive attitude during these crazy times!⁠