Who You Work With Truly Matters
Posted by Emily Otto on Tuesday, April 28, 2020 at 10:25 AM
By Emily Otto / April 28, 2020
Comment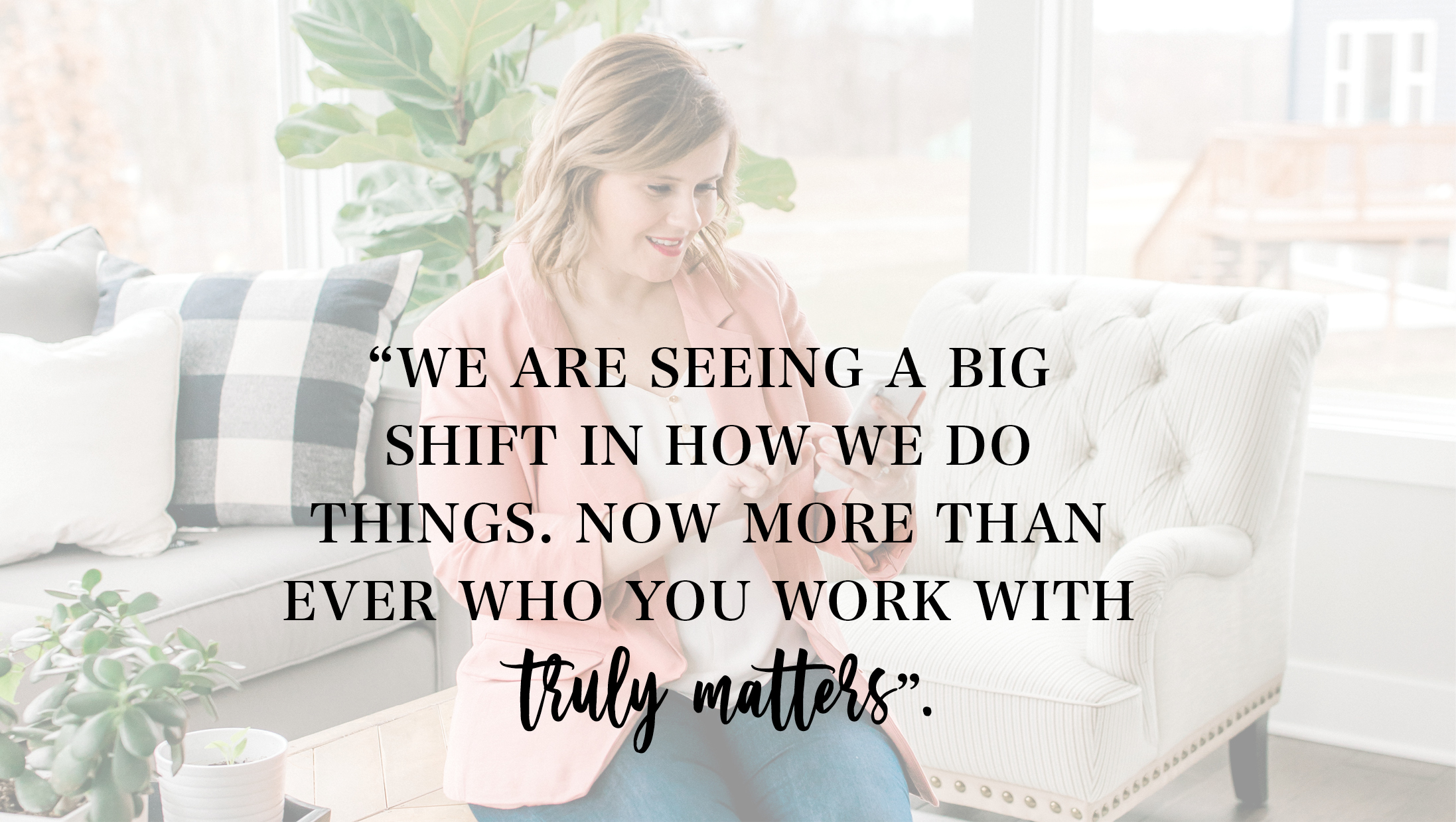 Now more than ever, it's important to have someone by your side who knows the ins and outs of how to navigate a continuously changing market. ⁠⠀
When looking to buy or sell a home (likely one of the biggest financial decisions you'll ever make!), you need a true professional, not just someone with a real estate license.⁠⠀
⁠⠀
The reality is, not all agents are created equal. The right agent will:⠀
⠀
•Have the heart of a teacher-someone who is there to show you the process and explain it, not just give you pat answers.⁠⠀
⁠⠀
•Understand market data-they need to be able to both share and interpret data and what that means for your specific situation.⁠⠀
⁠⠀
•Utilize a modern marketing plan-most agents have a 3 step listing approach: 1. put a sign in the yard 2. put it on the MLS 3. hope a buyer come along and buys it. Simply put, this does not cut it. ⁠Buyers and sellers today need a proven system for getting their home sold.⠀
⁠⠀
•Be experienced with video-We live in a video first world when it comes to marketing. A key question to ask any agent is have they been doing video for years or did they just start stay at home orders were issued? Experience matters.⁠⠀
⁠⠀
•Understand + embrace innovation-they incorporate both traditional methods of selling and new, innovative approaches and are always seeking new ways to help clients.⁠⠀
⠀
•Be proactive-They don't wait for buyers to show up for listings or for listings to pop on the market for buyers. They spend every day reaching out for opportunities for their clients and jump into action when the right opportunity comes along.⁠⠀
⁠⠀
•Care about you-they value relationships over transactions and are there to guide, not to sell you. You are always in the driver seat and your care is their top priority.⁠⠀
⁠⠀
I could go on and on, but at the end of the day it's all about connection, integrity, knowledge and trustworthiness. ⁠⠀
⁠⠀
If you are considering a move and want the right agent in your corner, our team would love to be considered. ⁠
⁠⠀
I promise when you put my team to work you get a marketing powerhouse eager to make your transaction *the best* real estate experience you've...