How to Mix and Match Throw Pillows
Posted by Emily Otto on Tuesday, June 22, 2021 at 11:53 AM
By Emily Otto / June 22, 2021
Comment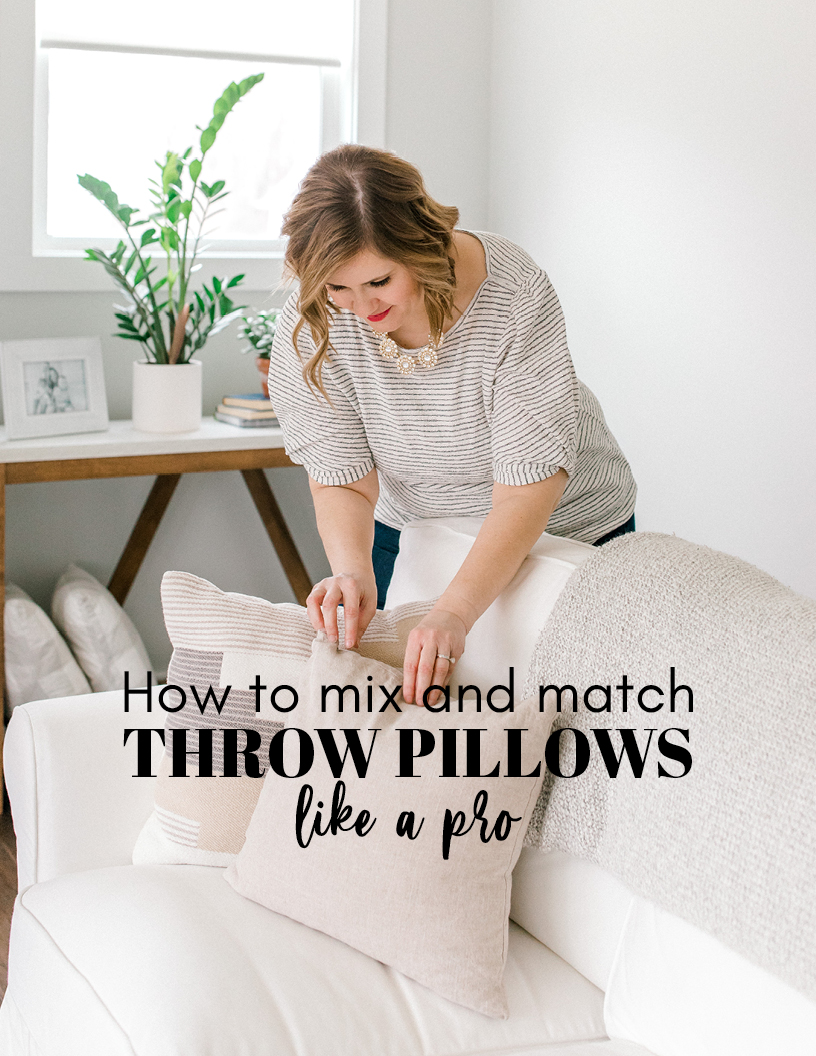 When you're putting the finishing touches on your living area, throw pillows are one of my favorite ways to top things off.⁠⠀
And, to make things even better,they're easily interchangeable.⁠⠀
⁠⠀
It's an easy switch to change decorative pillows on your couch or a sectional sofa and give your room a whole new look.⁠⠀
⁠⠀
Here are a few tips in picking out pillows that will make your space look like a designer's dream. ⁠⠀
⁠⠀
1. MIXING NEUTRALS WITH A POP OF COLOR⁠⠀
A good rule of thumb is to pick a more neutral color and combine it with a brighter or more fun color.⁠⠀
⁠⠀
2. MIX TEXTURES⁠⠀
You can always use texture and shine to add some extra visual interest to your decor.⁠⠀
This is another great way to break up your color scheme without resorting to"boring" colors.⁠⠀
⁠⠀
3. MIX SHAPES ⁠⠀
Don't feel like a standard size square is your only option when it comes to shapes.⁠⠀
Circles, rectangles, lumbar pillows and even round sphere ball pillows are all beautiful shapes for throw pillows.⁠⠀
⁠⠀
3. MIX PATTERNS⁠⠀
Don't be afraid to mix up colors and patterns, not to mention patterns and textures! ⁠⠀
⁠⠀
We hope these tips were helpful and make your home look great!⁠⠀
⁠
#designtips #homedesign#throwpillows #designtrends#realestate #realtorlife#homesweetholland#klompmakergroup #hollandmi#hollandmichigan?
? At HomeRealty | 171 Coll