Let's have a little fun!
Posted by Heather Klompmaker on Friday, April 10, 2020 at 11:35 AM
By Heather Klompmaker / April 10, 2020
Comment
Let's have some community + family fun!
Here's a fun way to remember our local Holland Michigan businesses during this time and to have a little family fun!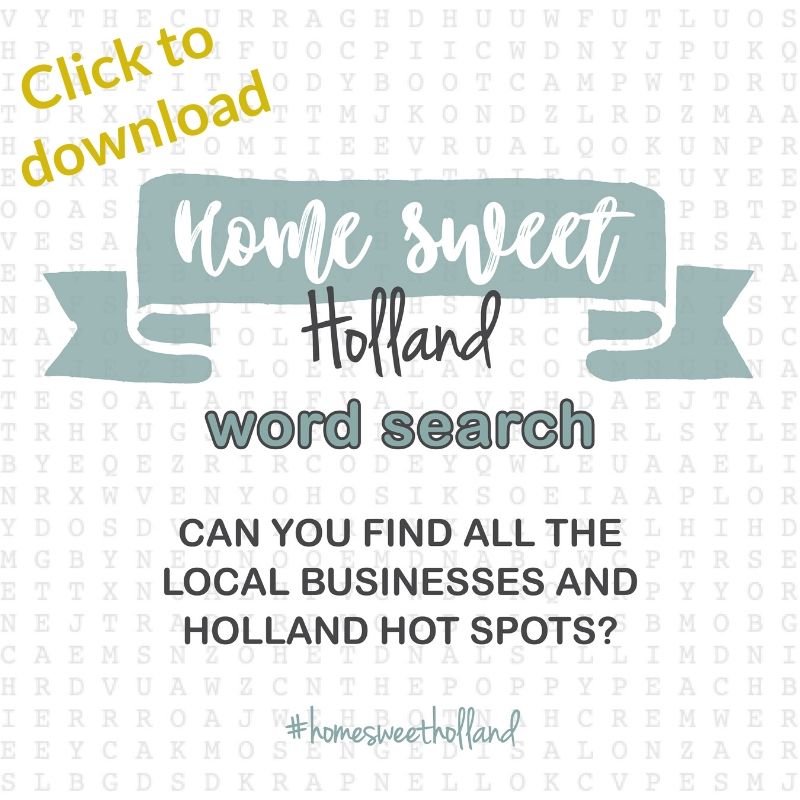 Can your kiddos find all the local Holland businesses and hotspots in our Holland Michigan word search?
Once your child finishes the word search, take a photo, post it on your instagram or Facebook story and tag us in it. The first 10 to do so will get a $10 Captain Sundae gift card!
These are some of our team's favorite places around town and many of these businesses have been featured on our #westmichiganwednesdays video series.
We love our local businesses and our beautiful town of Holland Michigan and hope you have fun with this! Please share so friends and family can enjoy this activity too.
Also, don't forget to support our local businesses during this time by:
*Liking their Facebook and Instagram pages
*Writing them a review
*Buying a gift card or shopping with them online.
Good luck and can't wait to see your entries!!
________________________________________
Thinking of making a move, start your home search here.