How to Buy and Sell at the Same Time (Free PDF)
Posted by Heather Klompmaker on Sunday, March 7, 2021 at 9:23 AM
By Heather Klompmaker / March 7, 2021
Comment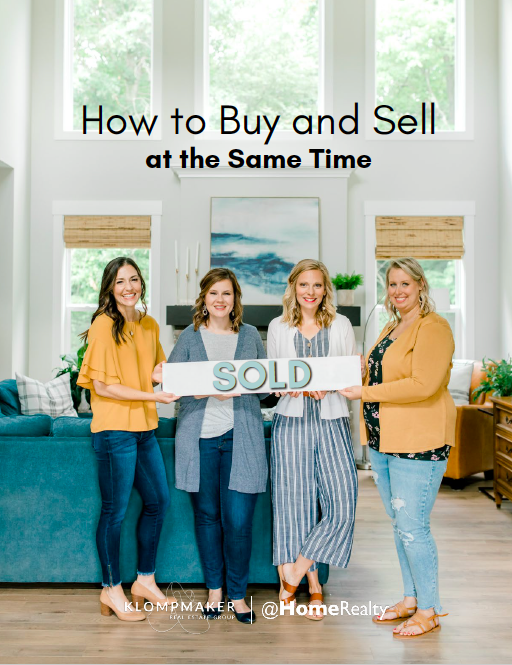 CLICK PHOTO ABOVE TO DOWNLOAD FREE PDF!
If there's one concern we hear from potential home sellers often, it's that they are glad to hear their homes will be selling at record prices, but with the frenzy of buyers they worry they won't find a new one before their current one closes.
It's no secret we have high buyer demand which has made this market complicated, but not impossible! We don't want anyone who would like to sell to be deterred by worries such as these, but rather encouraged to know there are many options available that can help them secure a new home.
That's why we put together a pdf of 10 options we've successfully seen our sellers use in order to get their home sold and purchase the next one and unpacked each of them.
A few of the options we unpack include:
1️⃣ Negotiating seller possession after closing
2️⃣ Working out an extended closing period
3️⃣ Purchasing new construction
...and more! To checkout the full list, click the image above to download the list.
Are all of these options easy? No. Some of them require more patience and logistics than others, but in the end most sellers find it's worth it in order to capitalize on the equity gained in the current home in order to get to the next home.
This list is not exhaustive so if you are thinking about selling and want to discuss which options will work best in your particular situation, give me us a call at 616-610-9948 to get the conversation started.
It only takes about 30 minutes for us to sit down, discuss your options and see if now is the right time for you to make the move you've debated about. It doesn't hurt to explore your options, right?