Hanging Art
Posted by Emily Otto on Wednesday, June 23, 2021 at 9:54 AM
By Emily Otto / June 23, 2021
Comment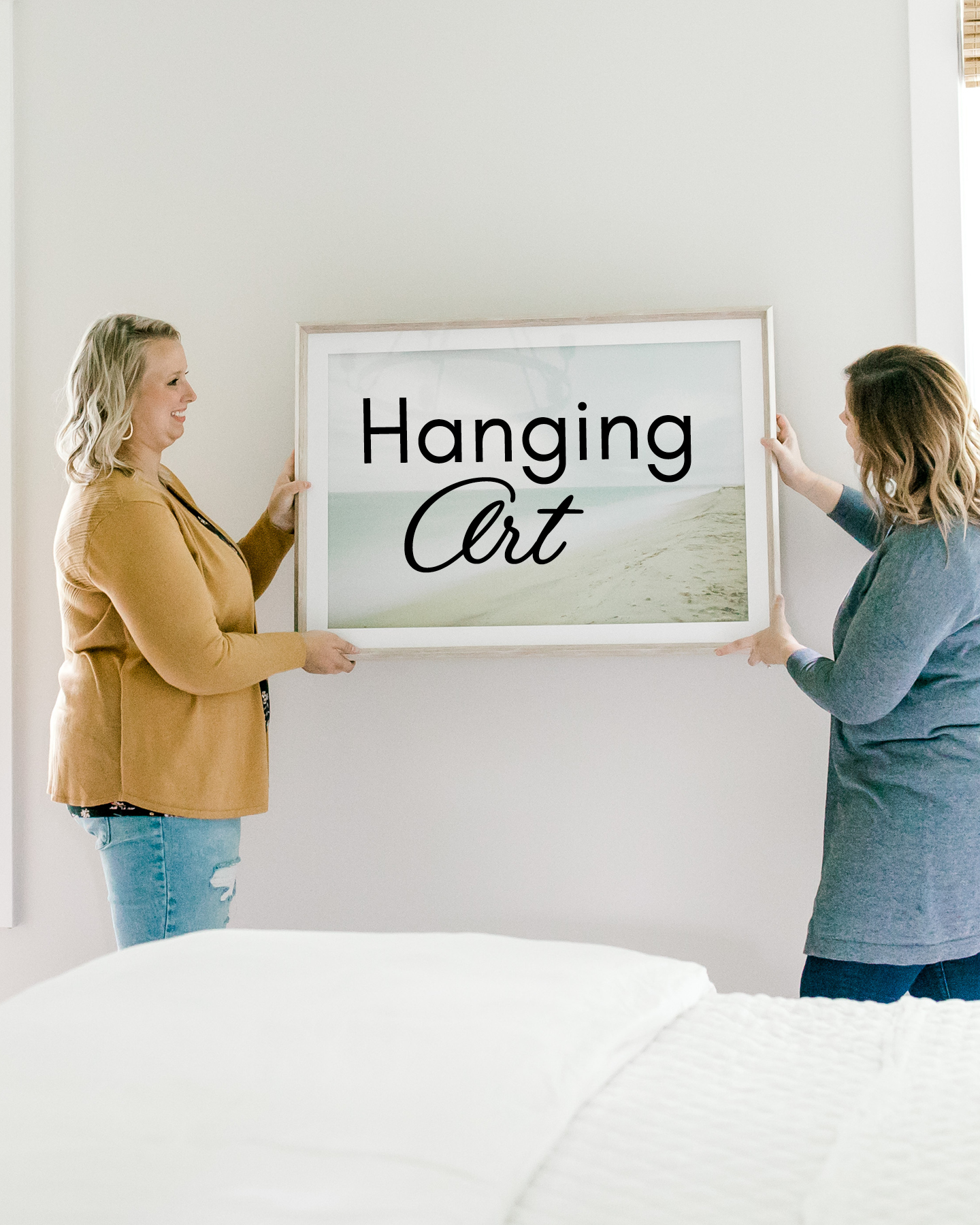 Have you ever been in a space and something just felt "off" and you couldn't quite put your finger on why ? Oftentimes that off feeling comes from a room using the wrong scale, height or placement of art. ⠀
⠀
Many people go too high or too low when hanging artwork or mis-space frames. No worries though! We're here with some tips we always use when staging that you can incorporate when you go to hang that next piece!⁠ Don't forget to save this post so you can find it again later!⠀
⁠⠀
◼️When hanging artwork above furniture, aim to position it approximately 6-8" above the furniture. When hanging artwork too high, it feels disconnected from the furniture and looks as though it's floating.⁠⠀
⁠⠀
◼️ When hanging several pieces be sure to make them speak to each other by keeping them around 2″ apart, the pieces should appear to be one instead of two separate pieces.⁠⠀
⁠⠀
◼️ I know that most of the time we are so anxious to fill bare walls that we randomly throw things up just to fill the space but most of the time that is a huge mistake. Buying one large piece of art instead of three small pieces makes a much bigger statement which in turn keeps you from having to hang tons of small art just to fill the space. In situations like these, fewer but larger items is almost always the way to go.⁠⠀
⁠⠀
◼️ Nothing stands out more than a piece of art or a picture frame that is completely unlevel. This can happen to even the most seasoned "art hangers" (pretty sure that was never a term until now). Anytime you are hanging art or anything on the wall for that matter be sure to use a level of some kind.⁠⠀
⁠⠀
⁠I would love to know if you find these kind of tips useful + if you end up using them !
Also if you are thinking of selling your home, we'd love to walk you through the process and help stage it so you never have to worry about potential buyers getting that "off" feeling touting your home!