About Me
Posted by Emily Otto on Friday, December 3, 2021 at 9:12 AM
By Emily Otto / December 3, 2021
Comment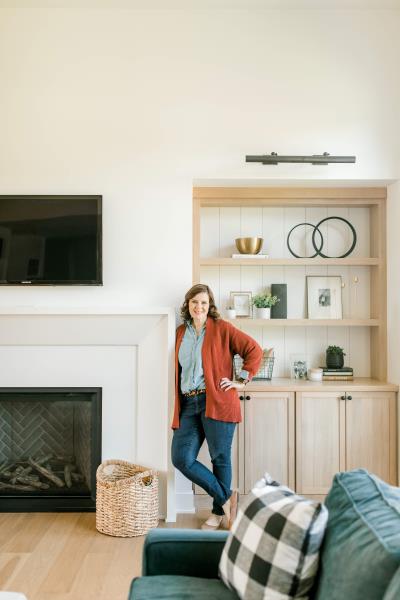 I'm Heather-wife, mom to the sweetest twin girls + dog mom to Aspen, real estate agent/team leader of the Klompmaker group and lover of all things home design.
I grew up in Columbus, Ohio, but have called many places home, including my husband's hometown of Holland for the past 9 years. My parents both passed away when I was a child and I've never lived in any home longer than a couple of years, with some as short as a couple of months.

All of that moving around has helped me to have a very thorough understanding of what it's like for people to make moves, including all the work and emotional energy that goes into it. We just built a new home and I have a goal to stay put for a while this time (@lernotto , @kristenoegema and @kristenburnett_ , hold me to it?).

Before real estate, I worked in child welfare as a social worker/therapist. I have my masters in counseling, but felt the pull toward real estate long before making the switch. Trust me though, I use my counseling degree every single day in real estate!

I have always loved houses—when I was a kid I didn't turn on cartoons when I got home from school, I turned on HGTV which was before home show and design were so main stream.

I also enjoy working out, playing games (settler's of cataan and euchre are my faves!), cooking/baking and taking long walks while listening to health or real estate podcasts when I have free time.

Now it's your turn! I'd love for you to introduce yourself in the comments and let me know a little more about you!