3 Reasons to Sell Right Now
Posted by Emily Otto on Monday, August 2, 2021 at 12:33 PM
By Emily Otto / August 2, 2021
Comment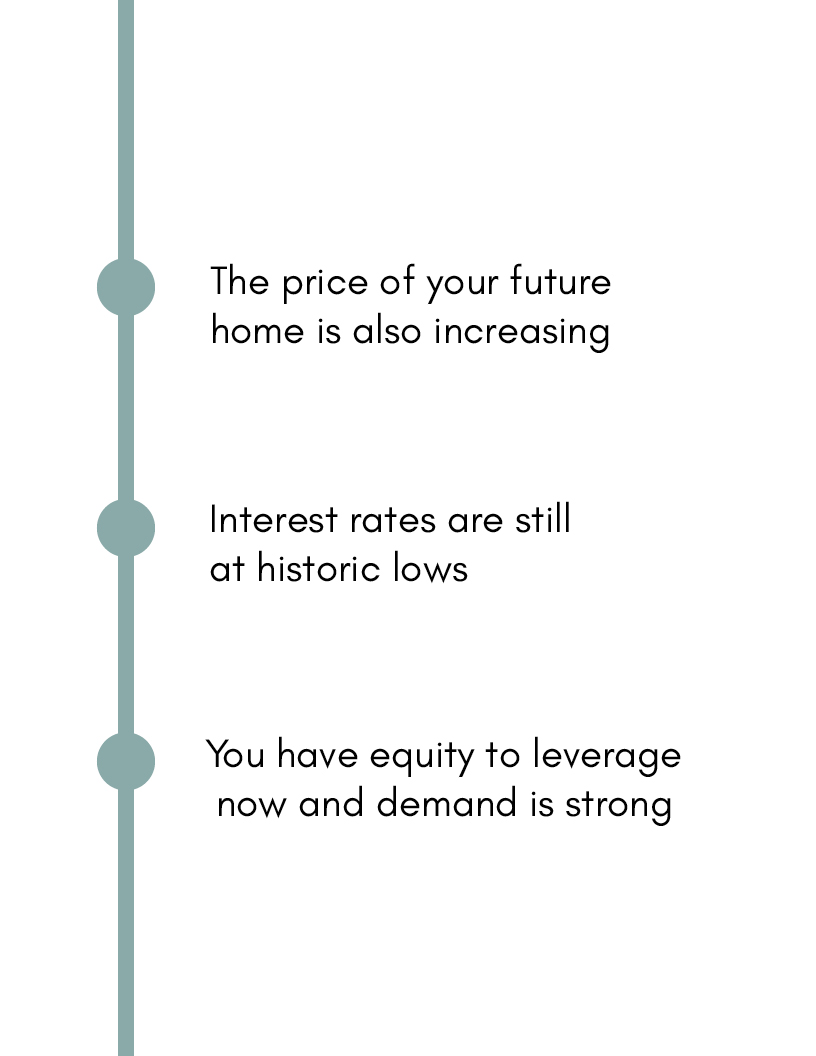 Are you considering selling your home but not sure if the time is right?⁠
⁠
Maybe you're hesitant about making repairs or updates to your home to get it ready for sellers. Or maybe you're unsure you'll get the price you want. But we're here to tell you the time to sell is now!⁠
⁠
Home Prices are up; which means your future home could be increasing as well.⁠
With the current race for housing, prices are high and keep increasing. Selling now would be a great time to maximize your equity and the price of your new home. ⁠
⁠
Interest rates are still at historic lows⁠
⁠
Buyers also have the advantage of historically low mortgage rates, giving them an even bigger reason to buy now. Without the low rates at play, demand would not be as high ⁠
⁠
Home Buyer Demand is High, but Inventory is Low⁠
⁠
With limited inventory, your home will be considered by many more buyers than in a steadier real estate market. This means your house could sell very quickly instead of waiting months or even years for the right offer and could sell for more which gives you more equity to leverage on a new home. ⁠
⁠
Since there's a historic shortage of homes for sale, putting your home on the market today could drive an excellent price and give you additional negotiating leverage when selling your house. ⁠
⁠
We can't wait to support you in your real estate search. Whether you're selling your house at the most opportune of times or searching for your perfect dream home, we will will help you every step of your journey. ⁠
⁠
Call today or contact us online to create your dream future!⁠